Are you planning a home renovation in Perth? Welcome to our Tradebusters Tradesman Concierge Services!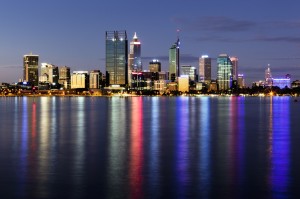 If you have any home repairs or home renovations in Perth planned this year and value the peace of mind and safety of using recommended tradesmen, then our service is ideal for you!
Trusted Perth tradesmen for your home repairs and renovations
At Tradebusters, we are extremely proud of the trade business partnerships we have established in Perth to share with you and other users of our service.
We are very much a network about quality (and not quantity)! The only way for a Perth tradesman to join us is by recommendation and passing an intense vetting and interview process. This makes us very different from other tradesmen service providers out there that allow tens of thousands of tradesmen to join them by simply paying an advertising or lead fee and then sending your request through an automated system without discussing it with you. Our tradesmen concierge service is all personal, meaning you will always speak to a member of our team like Sharon or Annette, who want to understand what is important to you and will work directly with you to organise the best suited tradesmen in Perth for your jobs.
Our Perth service covers over 60 fields of trades. Following you will find a list of the types of tradesmen that we can help organise for you whether its for a small home repair or major home renovation in Perth:
If you are ready to get started with your Perth home renovation, or if you are not be too sure where to start in finding a good local tradesman in Perth, then contact our team for a chat about what's happening at your place and learn more about how our free service can help you save money, time and risk!