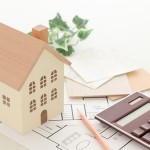 A lot of people say that there is no such thing as home renovation on a budget. If a number of home owners who have had a home renovation project done are to be believed, there will always be that project's unintended growth in terms of size and expense, and no budget would be able to cover that.
In all fairness, those claims may be true, but only if you planned your budget for a home renovation project poorly. You see, drawing up the budget for a home renovation project should start long before you actually list down figures for labour and materials, which is probably what many home owners who go over budget do. To help you stay within your means, here are some tips on how to budget for a home renovation project.
Set your priorities straight
What are you doing this home renovation project for anyway? Is your family growing? Do you need space for a home office? Are you doing this so you can sell your home at a much higher price? If it's any of the three, then you really need to get this home renovation project done. However, if your reason for undertaking this home renovation project is to simply shake things up inside your home, you'll be better off redecorating instead. Instead of tearing down walls or ripping up ceilings, a paint job, new wallpaper, furniture and light fixtures will already do.
Determine how much you can spend
Once you already have a clear set of priorities, you then have to determine how much money you can actually afford to spend on this home renovation project. It's time to see how much money you have in your bank accounts and other short-term savings like money market accounts and certificates of deposit. The moment you realise that your short-term savings won't be able to fully finance your home renovation project, you have to consider other options if you really want it to push through.
In most cases, the most viable option for a home renovation project is financing. However, before you take this option, make sure that your personal or family budget has enough left over to be applied to a home equity loan or refinanced mortgage payment. If not, you'd be better off postponing your home renovation project for another time when your finances are in a better state.
Do your homework
Let's assume that you already have the financing necessary to get your home renovation project off the ground. Before you engage a builder or buy materials, do your homework first. Check out home improvement stores and figure out the type of materials and fixtures that you want. You have to take notes so you can make comparisons and get the best deals for your home renovation project in the end. Doing your homework also means you won't be preparing your home renovation project budget based on ballpark figures, but on exact ones.
Find a builder or go DIY?
The last thing you need to finalise before drawing up the budget for your home renovation project is to decide how much needs a builder and other tradespeople involved or if you can go down the  do-it-yourself route for any areas. DIY may be a cheaper option and even feasible for some aspects of your renovation like removing carpet and rubbish, painting small areas of the house or outdoor property maintenance, but the larger and more structural your home renovation is, then it really becomes essential to hire the right experienced tradesmen like builders, bathroom and kitchen renovators, tilers, carpenters etc. Working with the right qualified tradespeople will not only mean your home renovation gets completed faster, but it will certainly be done at a much higher quality level thereby adding more value to your property.
Draw up your home renovation project budget
Now that you've done all the preliminary work, it's time to draw up the budget for your home renovation project. It should be as detailed as possible and should include labour if you're hiring a builder and other tradesmen, and tools and equipment if you're taking on the home renovation project by yourself. Of course, your home renovation project budget will not be complete without provisions for materials, permits and cleanup.
Now if you want your home renovation project experience to be as stress-free as possible, that is something we can definitely help with. We at Tradebusters specialise in helping home owners find the best and most dependable tradies who will make sure any home renovation project will go as smoothly and as efficiently possible. Give us a call, and we'll help you find a builder and any other the tradies that you may need to make it all happen.
https://www.tradebusters.com.au/wp-content/uploads/2018/06/Tradebusters-Transparent-Logo-300x79.png
0
0
Valerie, The Editor
https://www.tradebusters.com.au/wp-content/uploads/2018/06/Tradebusters-Transparent-Logo-300x79.png
Valerie, The Editor
2014-02-07 09:47:50
2014-05-17 16:16:37
How To Budget For A Home Renovation Project